SS Central America Shipwreck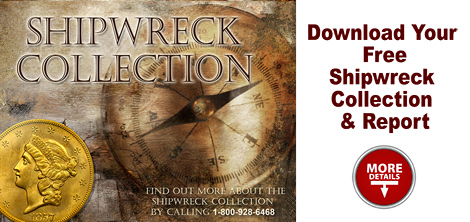 The SS Central America contained the largest cache of gold coins ever recovered from a U.S. shipwreck. In 1857 the ill-fated ship set sail from California with a cache of freshly minted San Francisco Double Eagles primarily dated 1856 & 1857. The S.S. Central America termed the "Ship of Gold" contained some of the most highly prized gold coins form the Pre-Civil War, frontier days.
If you're looking for the best prices on Double Eagles in mint & about uncirculated condition, then look no further than coins from this shipwreck.